Customer Reviews
About Me
By Pam H.
Greer, SC

By Wes D.
Greer, SC

By Helen B.
Pendergrass, GA

By Matt H.
Gainesville, GA

By Paul F.
Braselton, GA

"I would recommend to use your group to most everyone."

By Cheri R.
Braselton, GA

By Jennifer M.
Flowery Branch, GA

"Hector lives in our neighborhood and he was referred to us"

By Jerry M.
Buford, GA

"Hector led us through the process completely and told us what to expect! He did a great job meeting with the claims adjuster and..."

By Lindsey H.
Buford, GA

By Kenneth R.
Buford, GA
Testimonials
from customers I've helped!
Hector Perez

from

Trademark Contractors
Title:
Senior Project Manager
Hector brings over 15 years of sales and customer service experience to Trademark Contractors. Hectors day to day involves following up with current clientele, building estimates, reviewing current contracts, writing supplements, ordering material for jobs, quality control on job sites, job site management and coordination, insurance restoration supplements, negotiating contractual prices and scope of work, accounts Receivables, final Invoicing, sales meetings and management, overview of marketing expenditures, on site damage assessment, meeting insurance adjusters, assisting clients with product knowledge and selections. In his free time Hector enjoys watching sports and travelling.
Videos from projects I was involved with: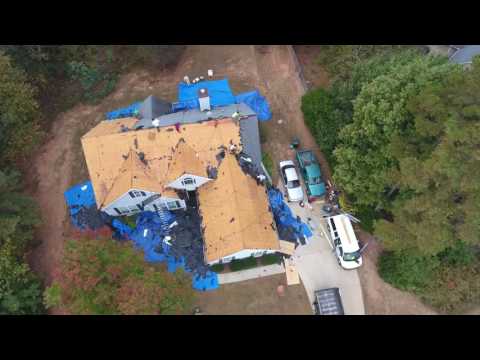 New Roof Replacement in Buford, GA
New roof replacement in Buford, GA
Watch Video
Related Videos
Photo galleries from jobs I've worked on:
Before and after photos from jobs I've worked on: